It's always a good time for a KITE SALE!!
Sign up for new product alerts
Tukinami Rokkaku by G-Kites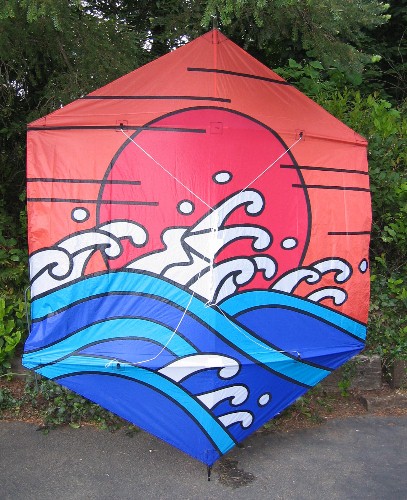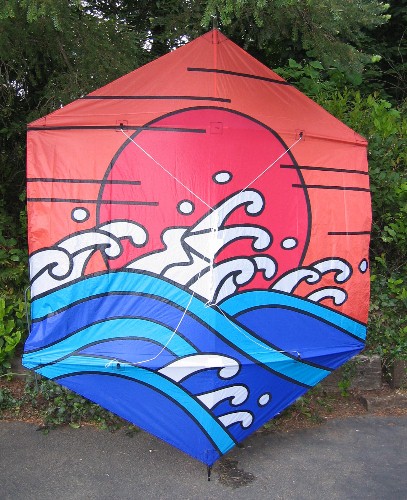 sale
Tukinami Rokkaku by G-Kites
traditional fighting kite of Japan
excellent for intermediate or advanced fliers.
4' X 3'
ripstop nylon sail
fiberglass frame
fabric bag
wind range 4-20 mph
suggested line #50-100
will also hold tube tails or line art. Use 100-200 pound flying line
Take a new look at the classic fighting kite of Japan. 

The hexagonal Rokkaku Kite was originally developed for traditional kite fighting in Japan. Large paper and bamboo kites flown by teams would tangle, tip, or crash together and the last kite in the sky was the winner. The stability and convenience of this modern Rokkaku make it great for fun flying, lifting, or fighting. Adjustable bow lines allow tuning for different winds. 
TUKINAMI: Tuki means "push" and nami means "wave". This popular illustration shows the water splashing before the sun. 

There are many images in Japanese culture which have a strong relationship to the sun. The Shinto religion is based on the Sun God, Amanoterasu. The Japanese flag represents the rising sun.