March 15, 10pm
Bois Blanc Island, Michigan
It is 18* and feels like 5* with the wind coming out of the northwest at 14mph with 23mph gusts.
Winter kite flying demands an extreme level of passion. Ben Nye has it. He has been flying the 16 ft delta since yesterday at 3:58pm. 30 hours down, 150 to go to break the World Record for longest duration of outdoor kite flight.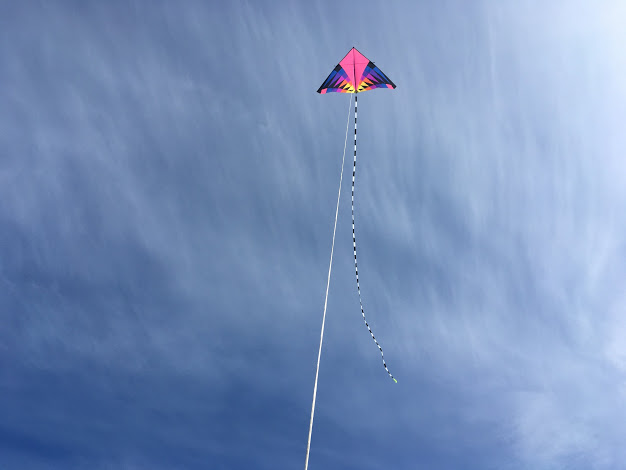 Kite by Into the Wind, 75ft transition tail by Prism Kites
Update: After 40 hours of flight, the wind dropped, and so did the kite.
And while this quest for the World Record has ended, Ben Nye, Kite Flyer Extraordinaire, will try again. Stay tuned...